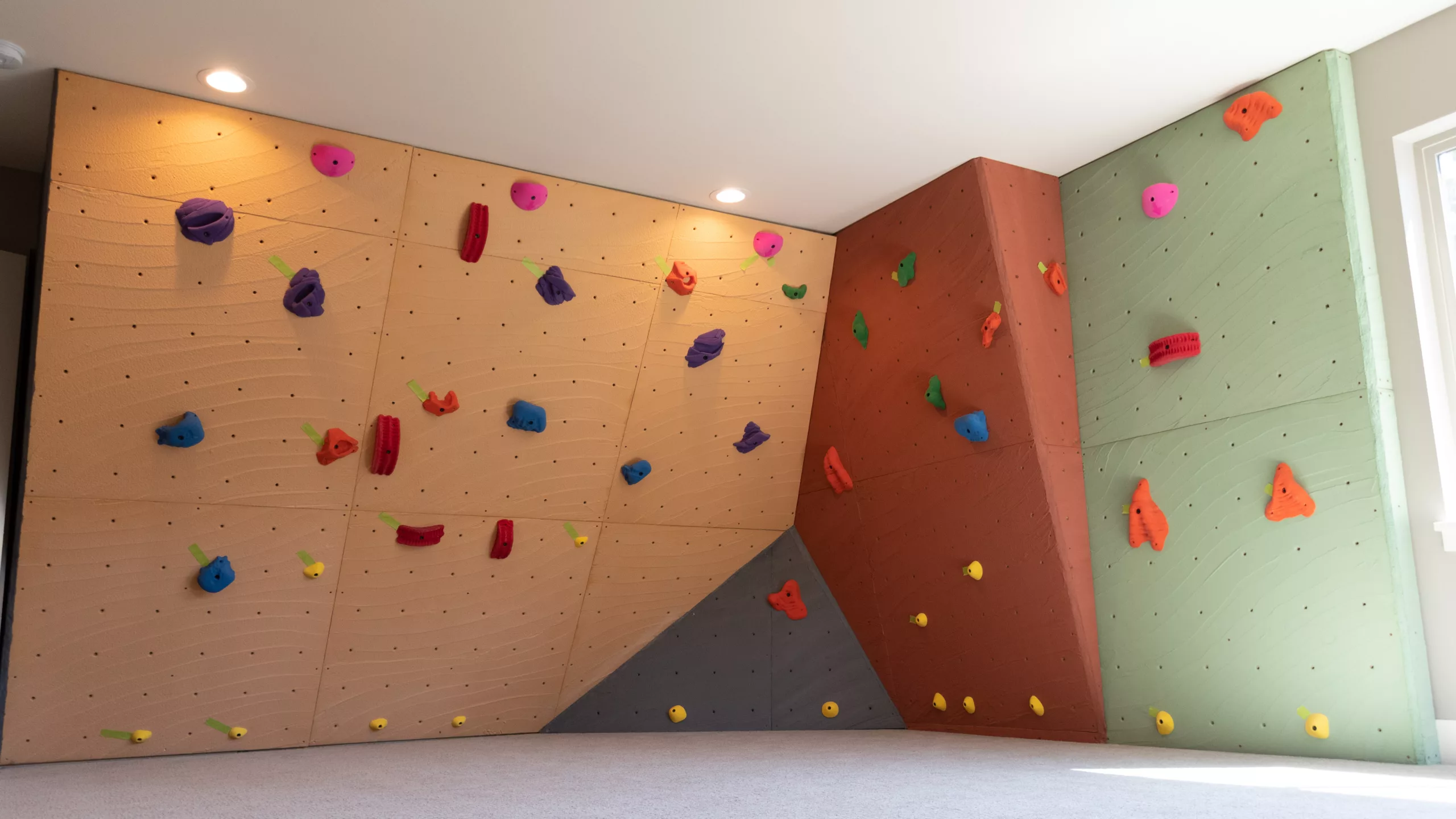 Climbing Panels & Walls
for your Home
---
Limited space? Unique configuration? Bring out the creative side of our team! We've built walls in basements, bedrooms, garages, elevator shafts , chimney's, around pools and more!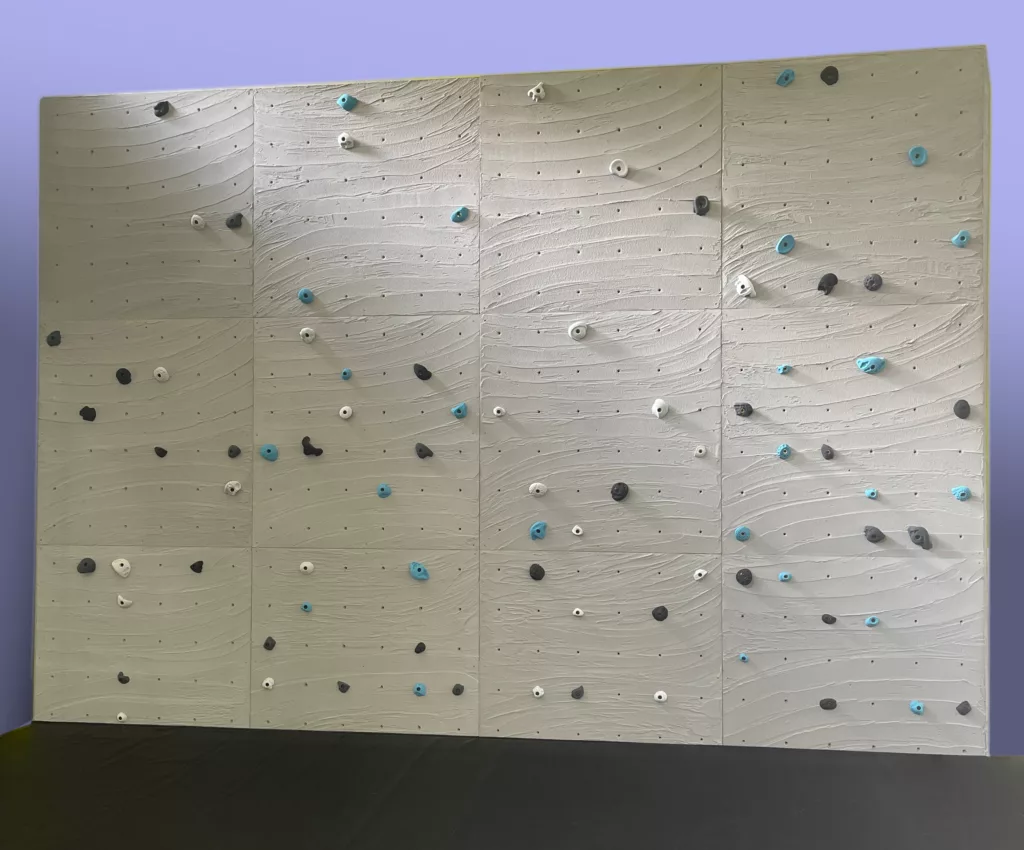 ---
A customized kit that includes framing, panels, and holds for a basic, flat traverse wall. Easy to install! Check out the instructional video to see how easy it can be! Call us today!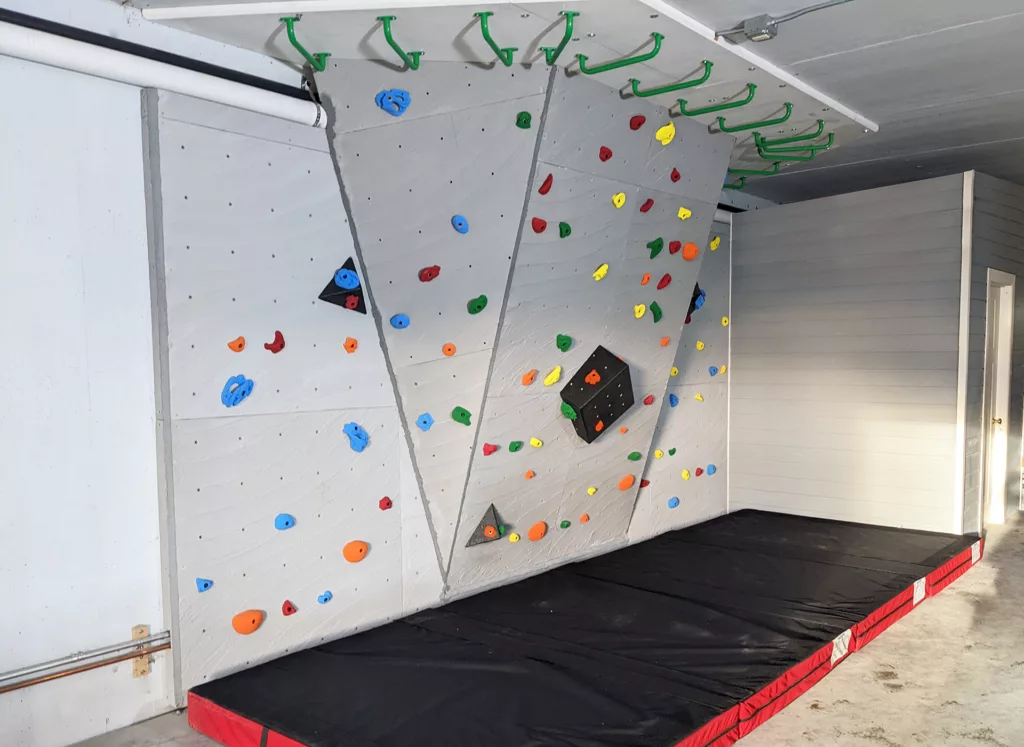 ---
If a home climbing wall build seems overwhelming, let Elevate design the wall, and do the install for you. We can help you with the design and budget for any project! Give us a call or an email!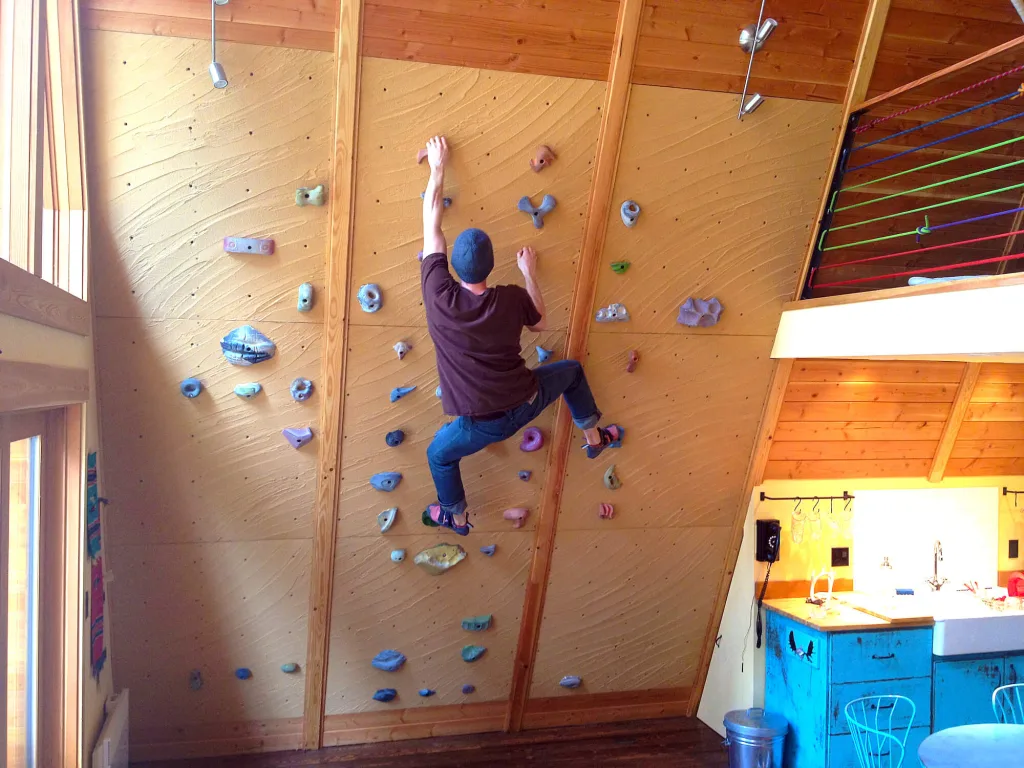 ---
Building your own wall at home? We can ship our climbing panels directly to you! With basic framing skills, you or a local contractor can build your own climbing walls. Download our basic instructional guide on building your own wall.
---
"Elevate Climbing Walls did a fantastic job planning and installing a climbing wall on the side of our house/ When we first had the idea, we thought it would be a difficult process, involving demolition and lots of construction, but the pre-made panels from Elevate Climbing Walls made it easy and manageable."

— Suzanne Sievert, Homeowner
---