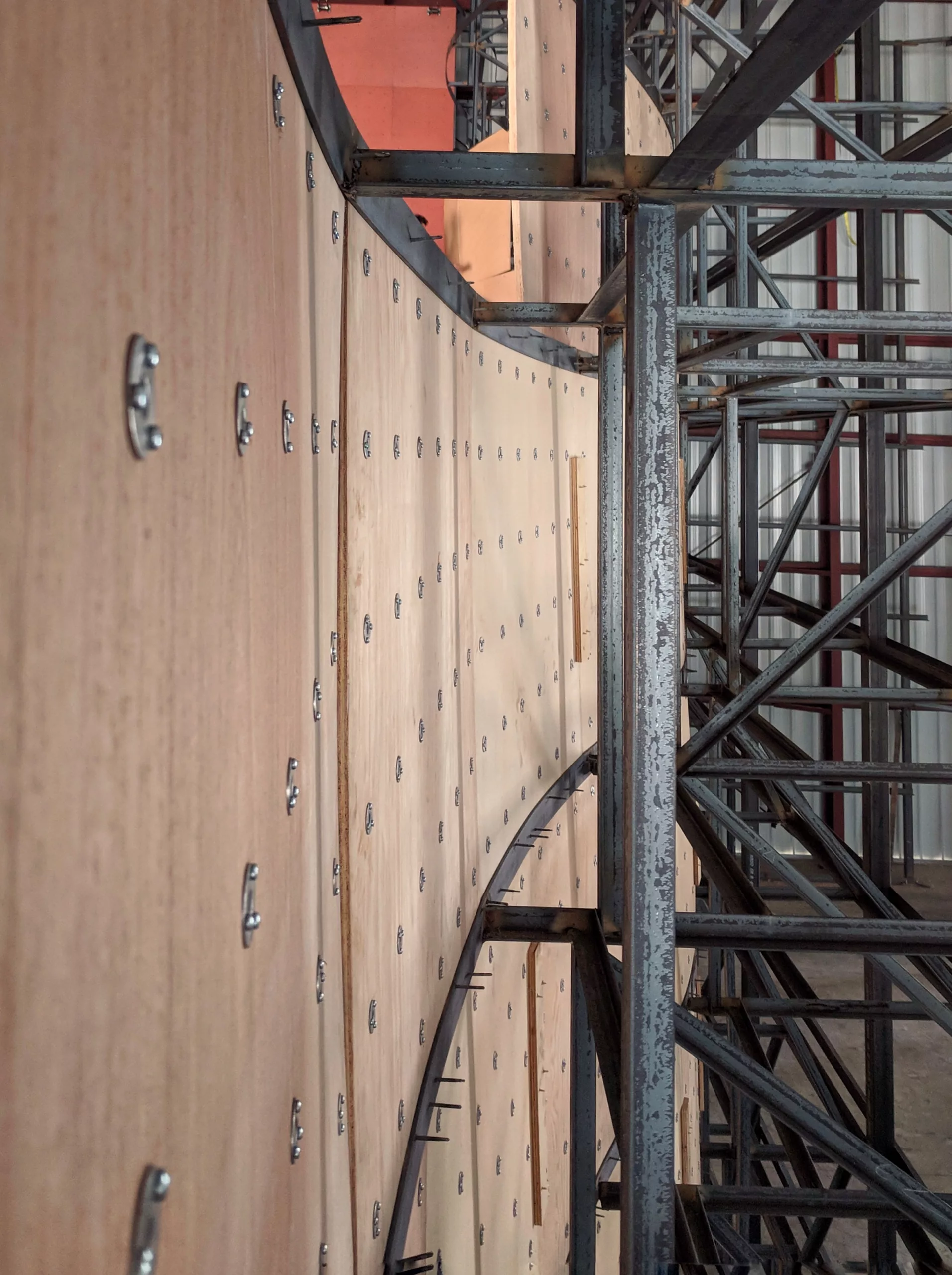 Custom Design & Engineering
---
From start to finish we can work with our clients on design, build, and operations of the wall and facility. Ground up or renovation of an existing space, we can create a climbing space for any configuration.
Getting Started
Pick up the phone and give us a call. We have customer service and project managers available to discuss every aspect of your build. Elevate Climbing Walls can offer insight into design and build considerations. We'll use this pre-construction phase to discuss use, risk, material procurement, insurance, and site access.
Are you new to the industry? Looking to grow your business? In collaboration with Vertical World, we can also consult on strategy and objectives on design and operations. Together we can create a comprehensive development plan encompassing strategic intent, people, and systems. Let us know if you would like some additional consultation for your business!
Project Proposal/Bid
Based off the initial review Elevate Climbing Walls will provide a project proposal containing the following:
Scope of project
Initial design considerations
Estimated timeline
Rough costs
Design
Once a project proposal has been reviewed and discussed, Elevate and the customer will work though the type of framing, the top rope walls, bouldering walls, and any other spaces included in the agreed up scope of work. Depending on the height and angle of the walls, and the environment of installation, steel or wood framing maybe be proposed.
PreFab Work
After design finalization, Elevate Climbing Walls will conduct all relevant work at their facility in Washington State, including:
Wall panel construction
Framing that can be constructed remotely
Procurement of all auxiliary items such as holds, flooring, etc.
Shipment to the customer site
Construction
Elevate Climbing Walls will provide a contract to the project owner or general contractor, with all elements of the build specified; including materials, labor, logistics, climbing products, etc. Once on site, our crew will work efficiently and respectfully within the spaces they occupy; making sure to communicate with other project managers and site supervisors, to guarantee a project that is completed to expectations, and on time!