Custom Climbing Walls
---
Born in the rugged Northwest, Elevate has been designing and fabricating high quality walls for climbing gyms, commercial businesses, rec centers, military, homes, and training facilities for 35+ years!
Made in the USA! Give us a call to discuss your project: 206-641-9119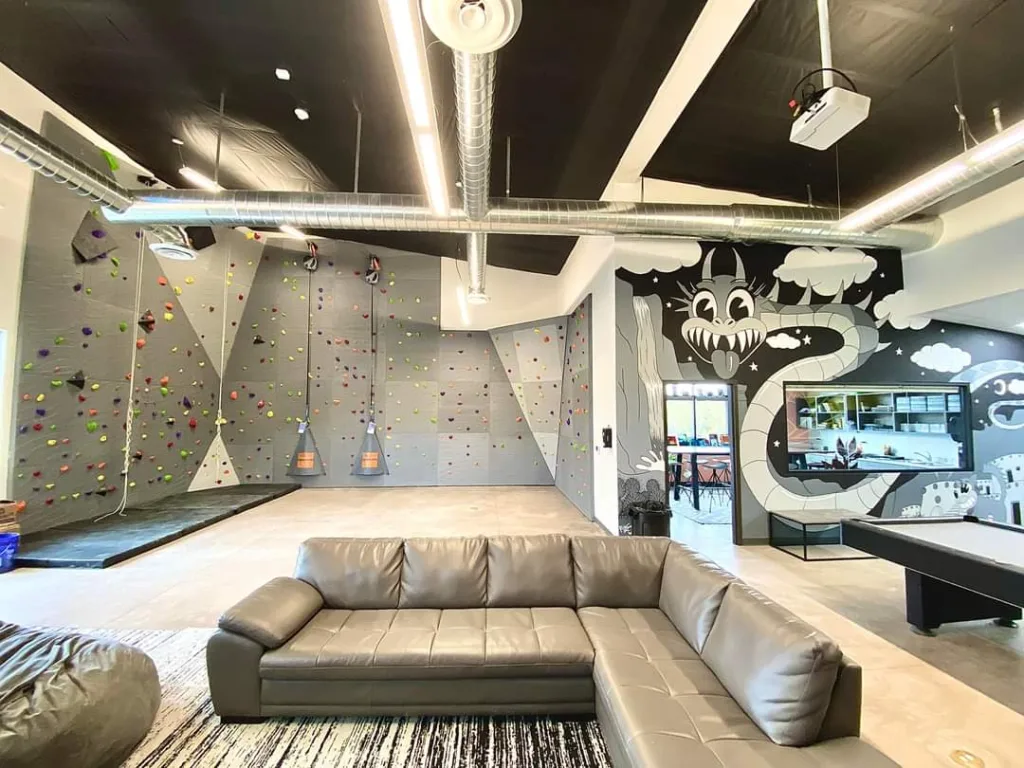 Custom Built Climbing Walls
---
We bring a design/build approach to each climbing wall we install.
We work in close collaboration with architects, home owners, interior designers, and recreational committees to deliver climbing wall installations that meet your operational needs and markets. Got a funky space? Crazy idea? Hole in the wall? We have the experience to help you come up with a design to fit your zone!