Our Team
---
Get to know the builders, designers, and climbers on your climbing wall build! With over 35 years of experience in designing, manufacturing and installing climbing walls, Elevate is well established within the industry and climbing community. Call us today to get your wall started!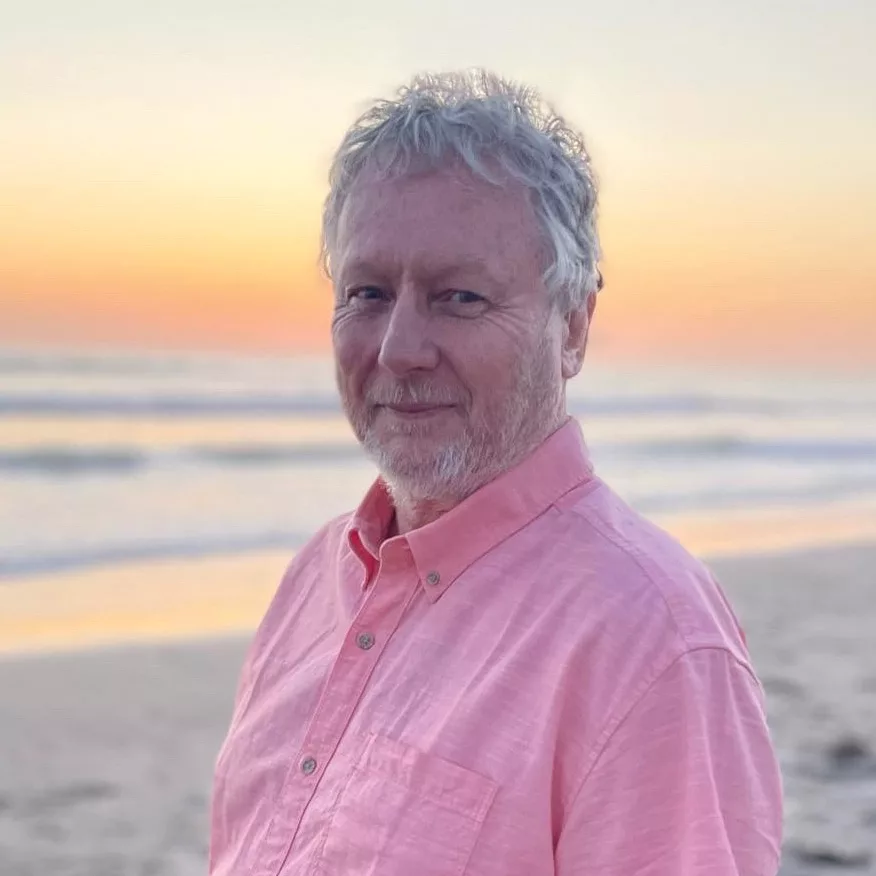 ---
Rich Johnston
Founder and Design Consultant
Rich founded and currently operates Vertical World, America's First Indoor Climbing Gyms. He was a founding Board of Director and Chairman of the Climbing Wall Association (CWA). He co-authored the first published Climbing Gym Industry Practices. Rich enjoys being on a lake with his SUP, playing guitar, and spending time outside with his family and pets.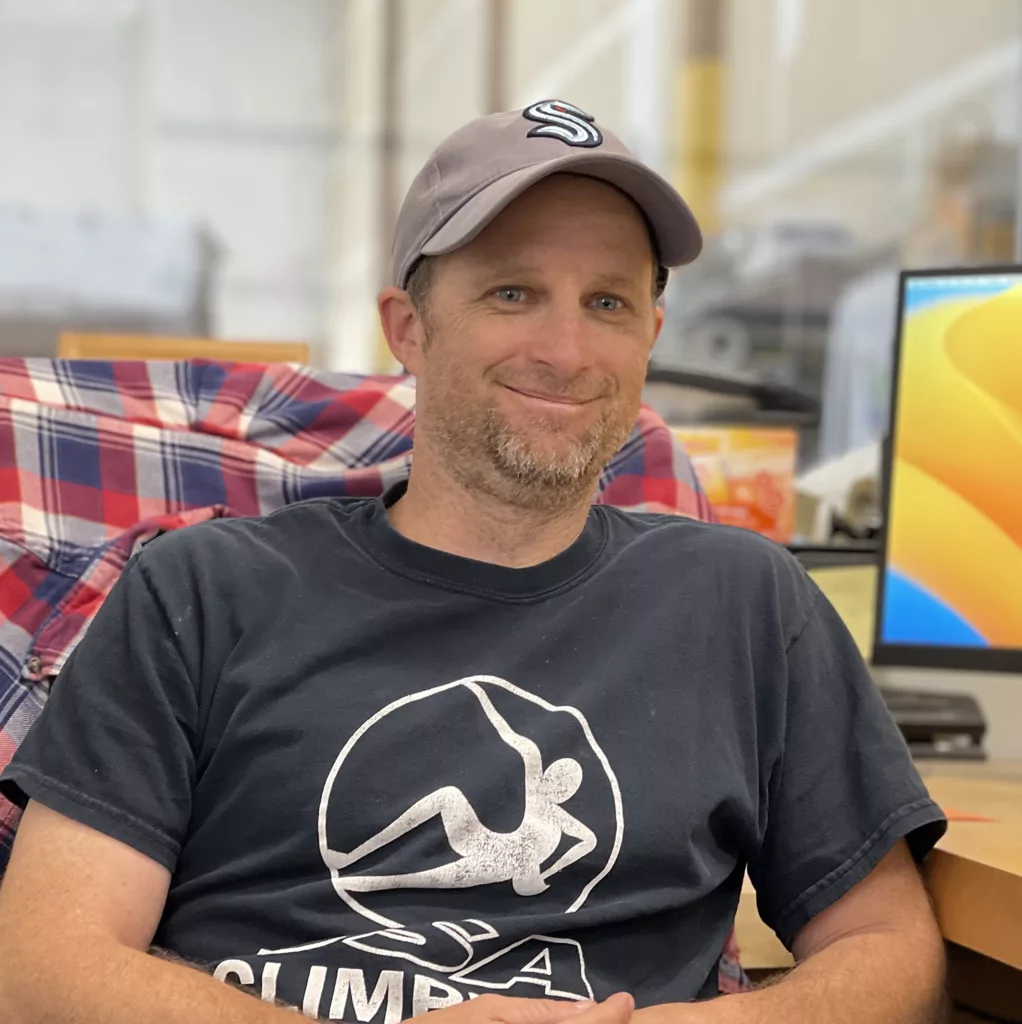 ---
Eric Salazar
General Manager
Originally from San Diego, Eric discovered climbing after high school. He's traveled the world climbing and guiding, and now has over a decade of building walls. As project manager, carpenter and certified welder; you will most likely be talking with Eric if you need a wall built. He spends his non-working time with his wife and two young kids; and on occasion gets to cast his fly rod into the river.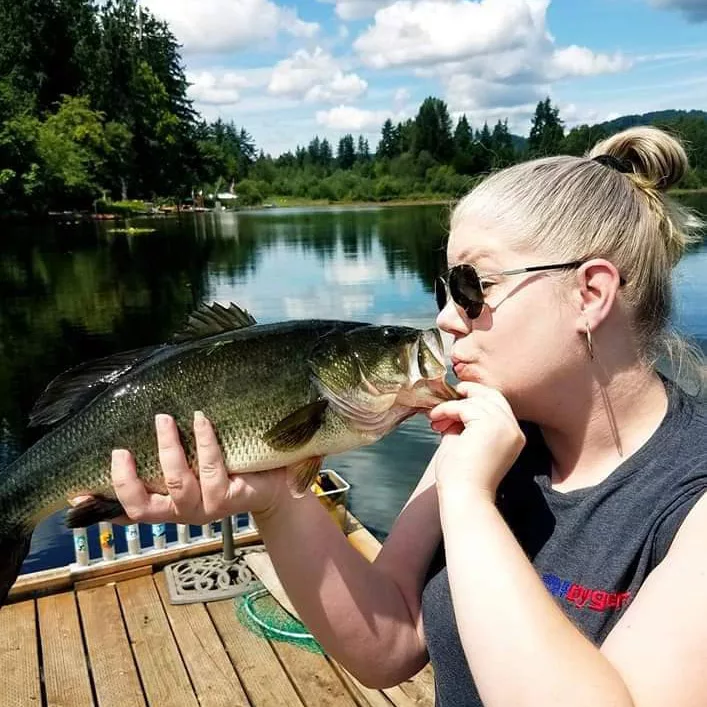 ---
Holly Brown
Customer Service
Currently enjoys life with her fiancé and their 4 kids. She enjoys cooking, fishing, the ocean, and thrifting! She is looking forward to an empty nest for future travels. Holly was born and raised in the Kent, Washington area, where she has managed companies her entire adult career. She loves working at Elevate because she gets to work with some really, great guys every day!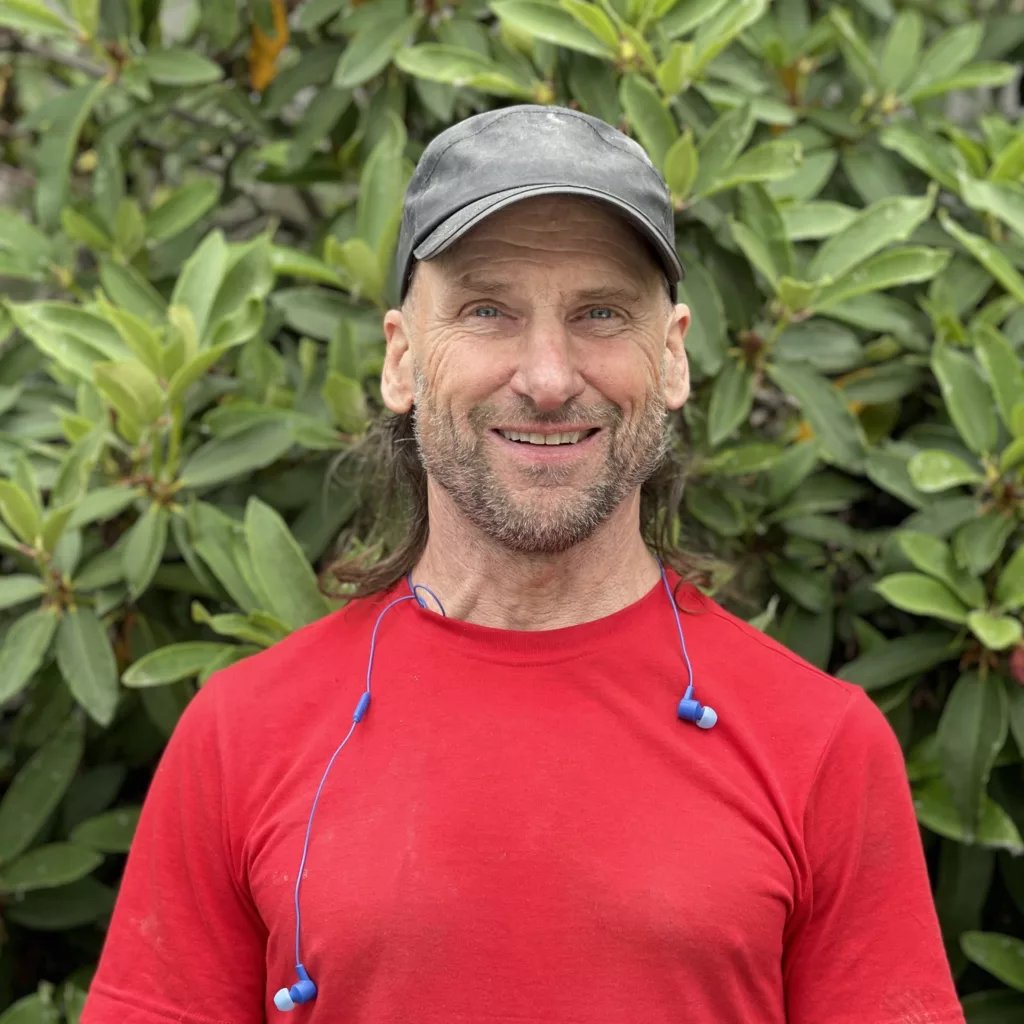 ---
Bryan Burdo
Carpenter
Born in the Puget Sound, Bryan started in construction, earning $1.78 an hour, which helped pay his tuition at the University of Washington. He graduated with a biology degree and teaching accreditation. In the ensuing years he has dedicated his life to running marathons, developing climbing areas, and writing guidebooks.
---
Brian Ginger
Carpenter
Brian grew up in Illinois. Prior to building climbing walls, he had built a house or two in high-school and college. He loves rollerskating, climbing, and playing video games. Something most people don't know about Brian…he's been ordained!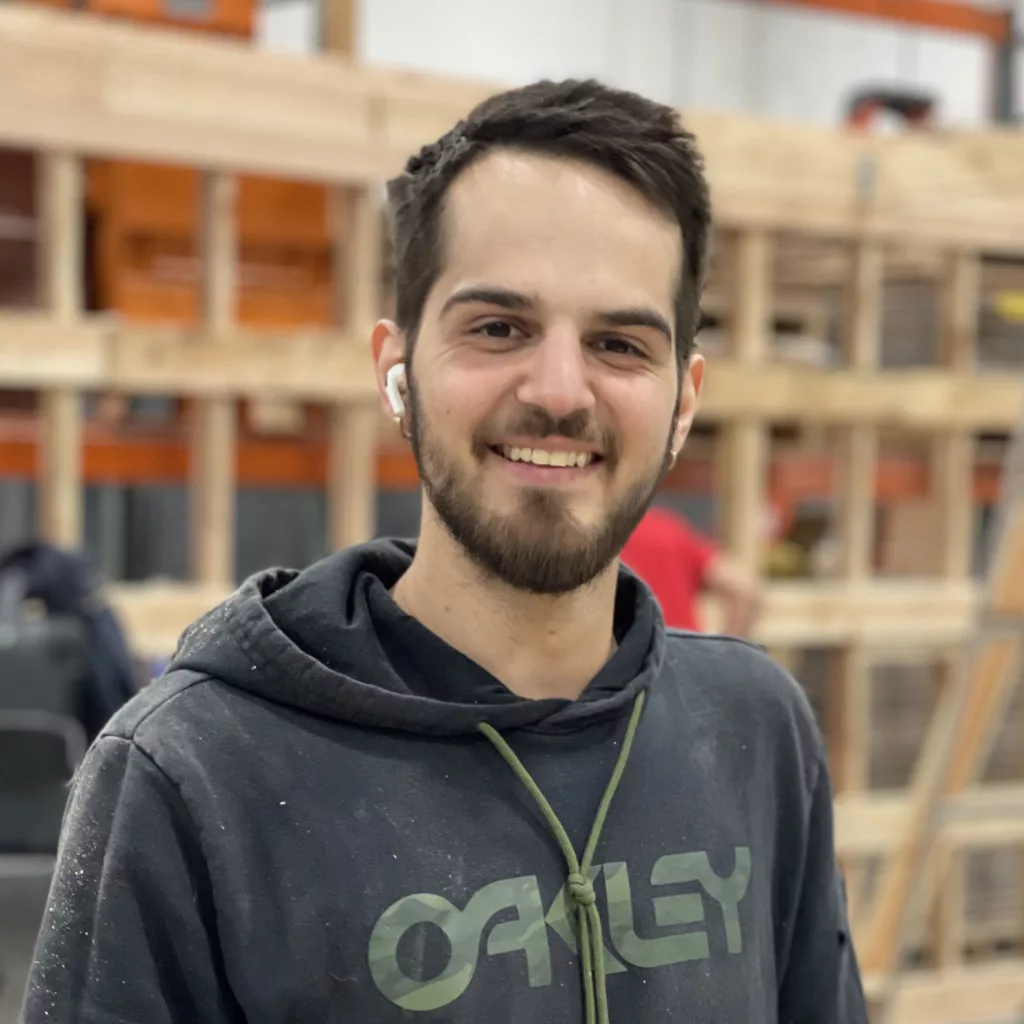 ---
Bryce Griffin
Carpenter
Born and raised in the Seattle area, Bryce lives with his beautiful girlfriend, handsome husky, and 3 cats. He loves working on his 2014 WRX hatch, spending time on the golf course, climbing, and enjoying it all with family and friends! He enjoys time working in the shop, but loves traveling the country, building climbing walls with the crew!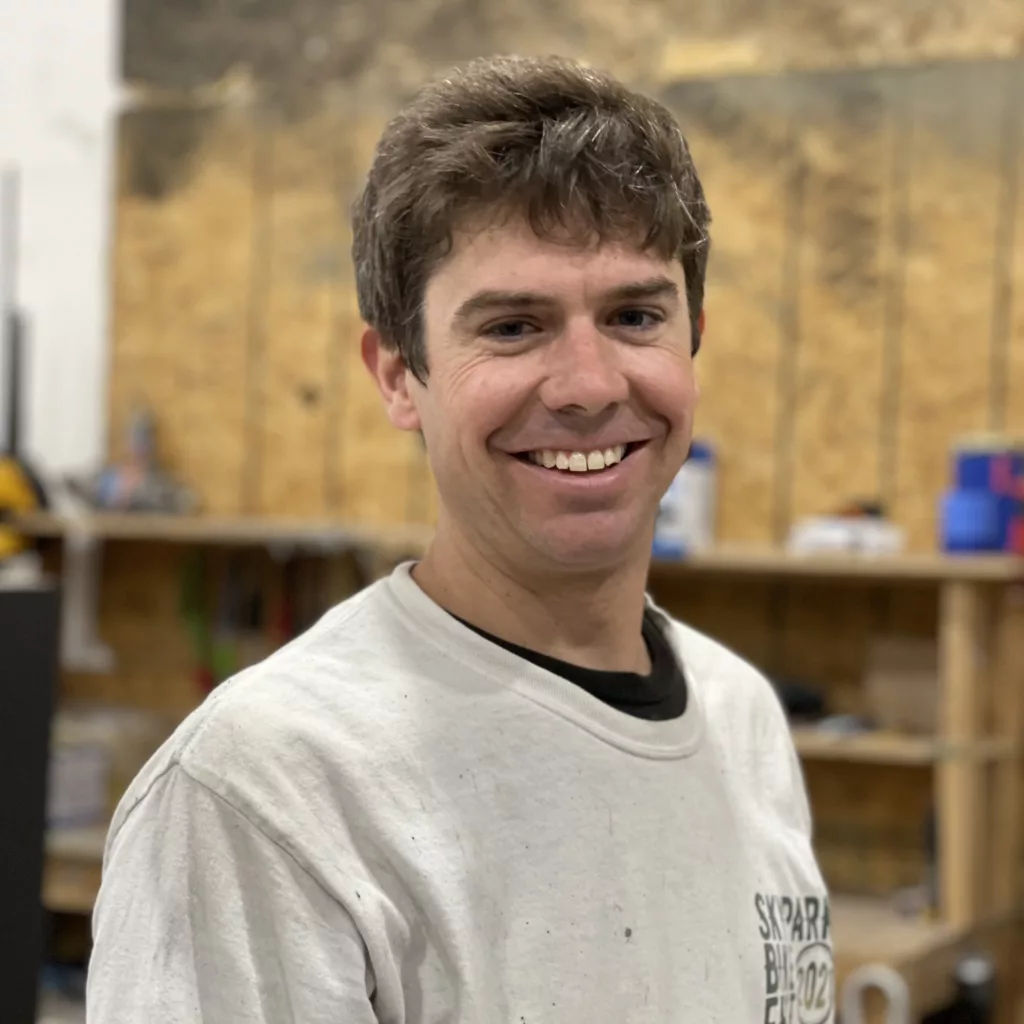 ---
Max Koch
Metal Guy
Although Max grew up in Vermont, at 18 he moved and traveled through Montana, California, Nevada, and Hawaii before landing in Washington! Skiing and whitewater kayaking were his passions early on; but these days it's more biking, climbing, surfing, his wife and wiener dogs. Max is one of our certified welders!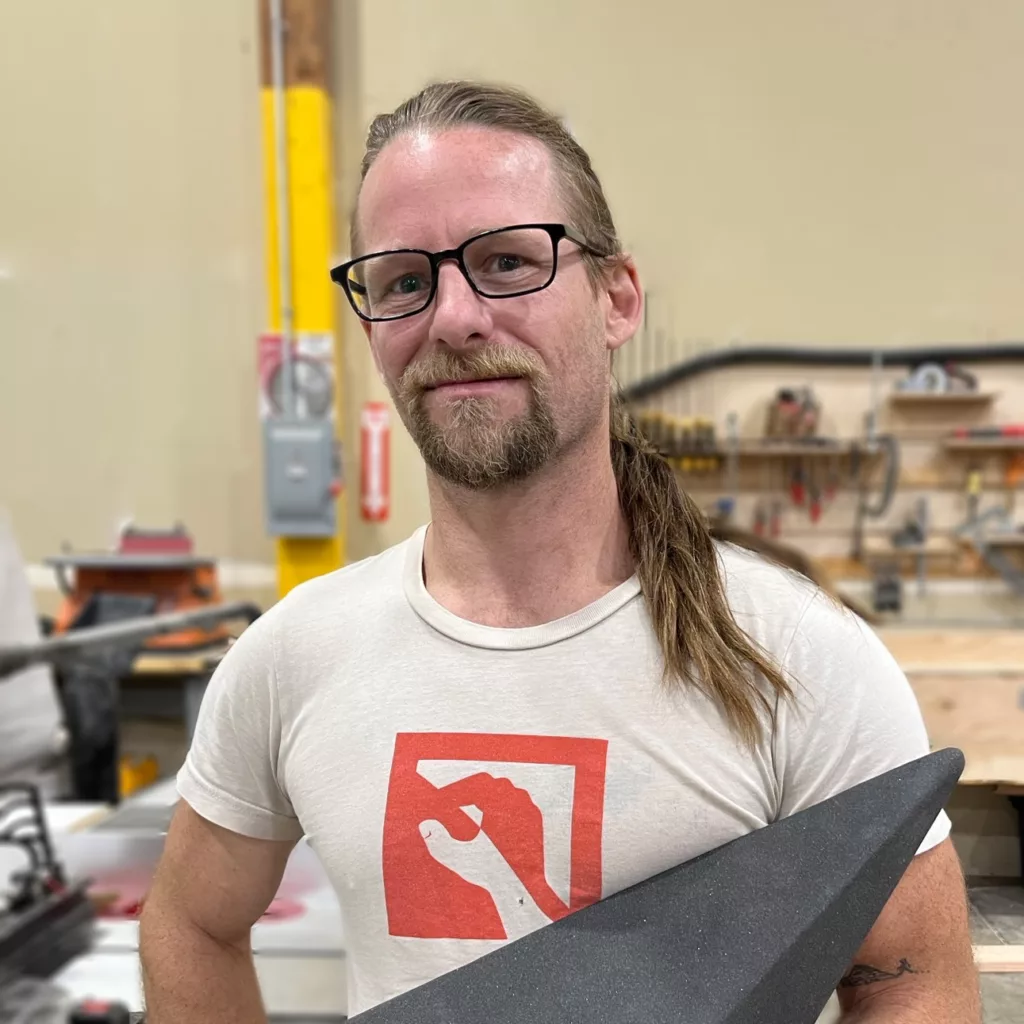 ---
Aric Meyer
Project Lead
Aric may often be spotted in the cliffs of index Washington either climbing an obscure route no one really likes or stuffing his face with a freshly hunted breakfast burrito washed down with a gritty cup of coffee. In the evenings you can hear the call of his guitar agitating the herd of climbers nesting nearby. Nature is truly stunning.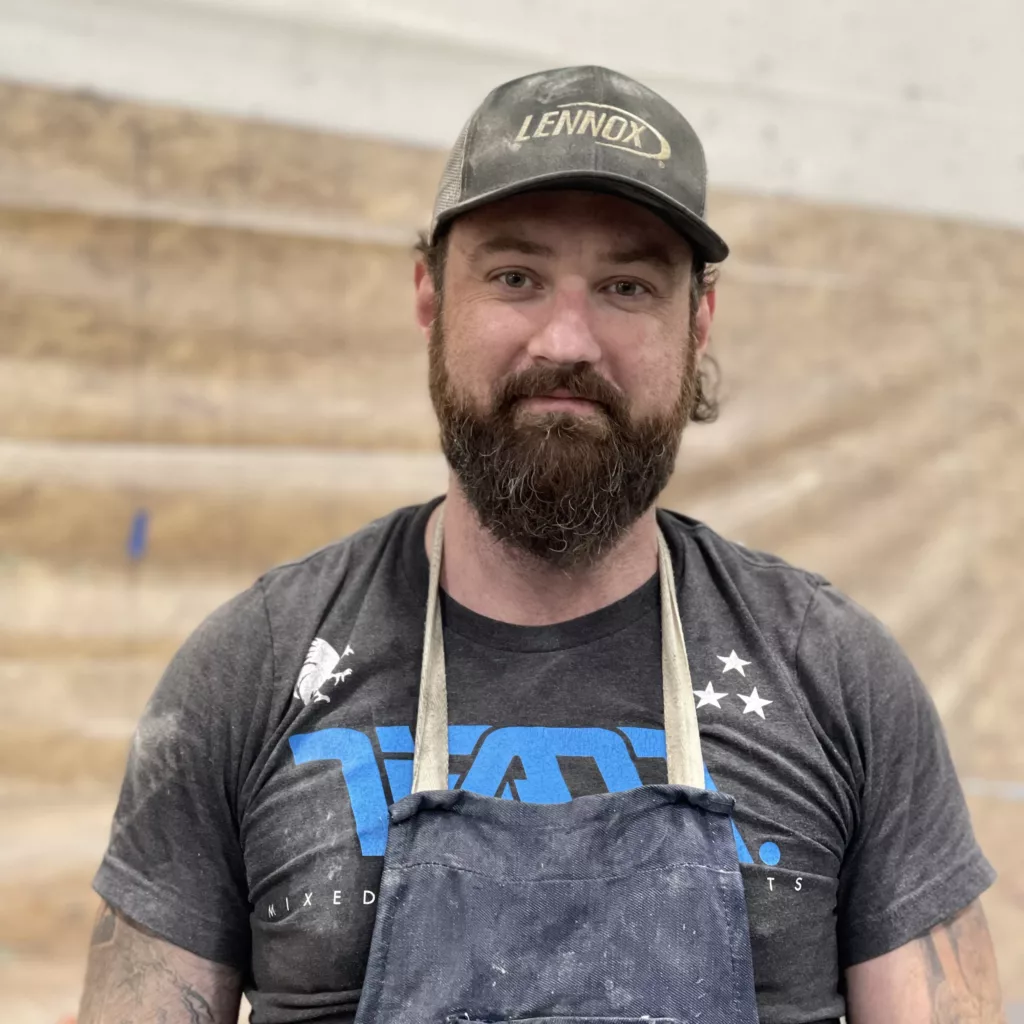 ---
Brandon Thayer
Carpenter
A NW native, Brandon has dabbled in climbing since a kid. He grew up on job sites with his dad, a journeyman electrician for over 40 years. His favorite past time is being a daddy to his little girl. He trains in MMA and plays guitar when time allows. You would never assume it from his 6'4", bearded frame, but he did take ballet and tap dance as a kid!
Interested in joining our team?

We're currently hiring for laborers, fabricators, and carpenters!

We would love to have you join us. All employment is decided on the basis of qualifications, merit, and business need. We pride ourselves in creating an inclusive and welcoming community in our facilities. Check out our current available positions!