History
---
Renowned Pacific Northwest mountaineers, alpinists, and rock climbers have all shaped the indoor climbing industry. Learn about Founder Rich Johnston, and how his climbing gym Vertical World allowed the Elevate team to put experience into practice!
America's First!
Rich Johnston, the founder and owner of Vertical World climbing gyms, established America's first indoor climbing gym in Seattle, WA in 1987. Prior to climbing holds being available on the market, the gym was no more than rocks glued to painted plywood panels and cinder block walls. Out of necessity, and with the drive to grow the fledgling industry, Vertical World continued to improve its operations, wall designs, climbing panels, texture, and structures. Mountaineers, alpinists, and rock climbers now had a local, dry environment to train in, when the PNW rainy weather took hold!
The industry grew, and in 1994 Rich was a founding Board Member of the Climbing Wall Association (CWA). He chaired the organization for 17 years. During Rich's tenure with the CWA he co-authored the Industry Practices, which set out the best practices for operating climbing gyms in the U.S. He worked on developing risk management practices for the industry, through collaboration with industry experts, attorneys and gym owners – setting the groundwork for how the industry handles risk on a daily basis. Rich also worked as an expert witness for many years on behalf of climbing wall clients throughout the U.S.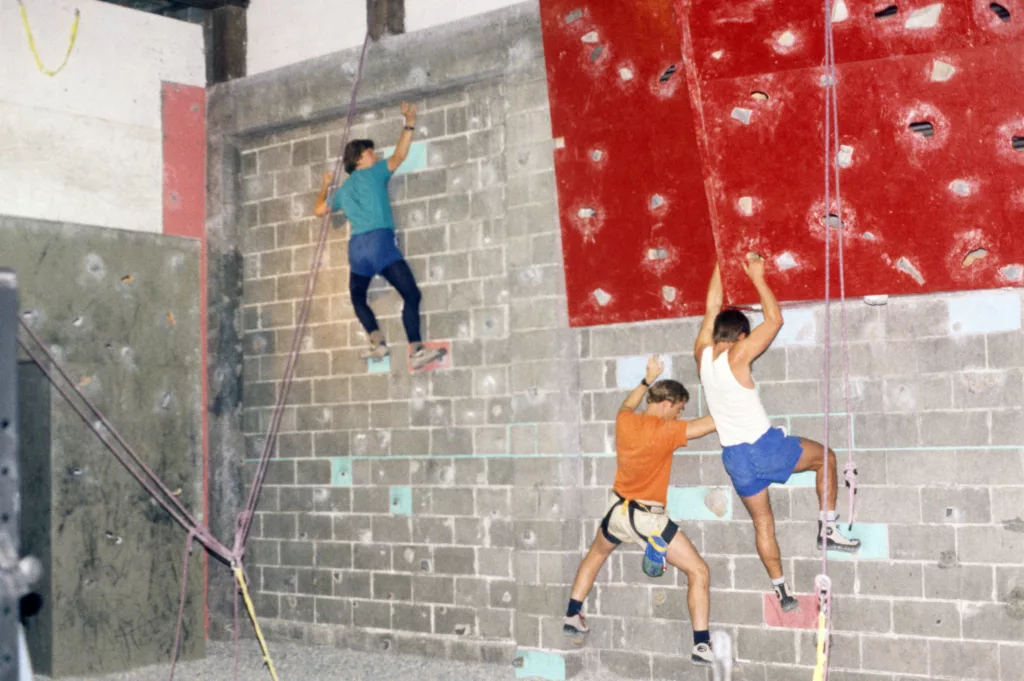 Eventually, the construction ventures grew into a separate entity, Elevate Climbing Walls. Elevate has designed, manufactured panels for, and constructed over 8 iterations of Vertical World gyms, countless walls within recreation centers, schools, fitness centers, apartment buildings, government training facilities, and private homes across the country.
Elevate is now a high quality, custom climbing wall manufacturer. Elevate not only has its Legacy Panel system, hand-sculpted with high-quality, durable concrete surfaces; but now the Evolution Panel, a new, cutting-edge, balanced consistency, smooth panel for easier route setting and a modern finish to choose from as well!
With all the rich history and years of experience, Elevate Climbing Walls can put a wealth of build knowledge, operations expertise, materials, and dedication into designing and building your custom climbing walls!